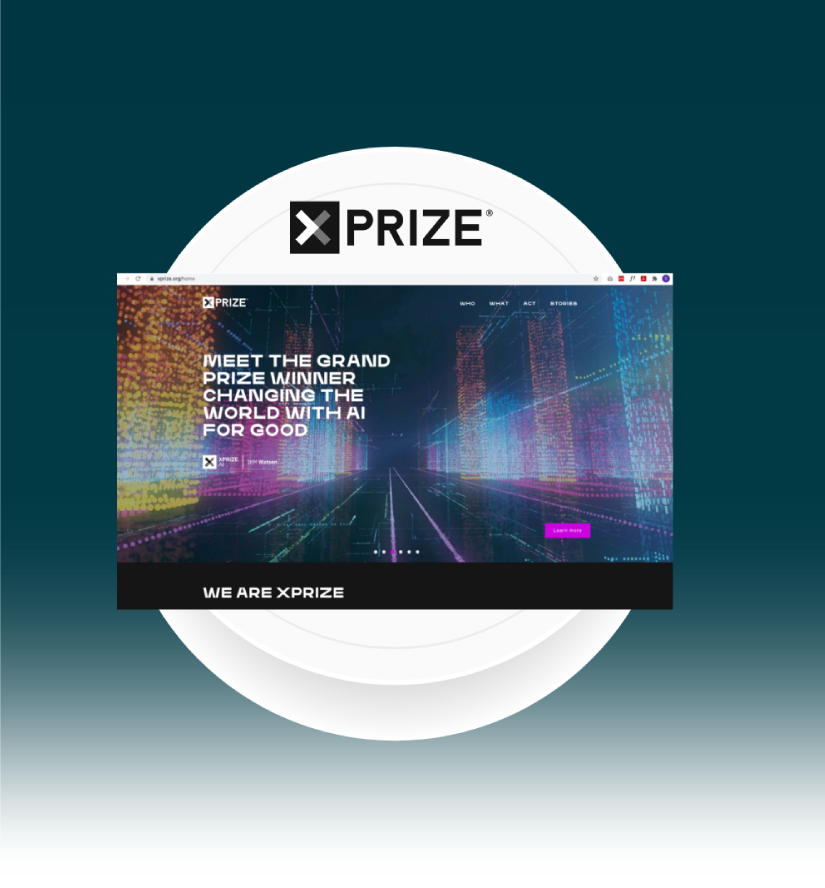 A Global Future Positive Movement
Over 1M People and Rising.
XPRIZE offers a trusted and proven platform for impact. It leverages the power of competition to propel innovation and accelerate a more hopeful future by delivering incentives for radical breakthroughs for the benefit of humanity.
Without a target, you'll miss every time. XPRIZE competitions have clear, objective and measurable goals. At their most powerful, they capture the imaginations of people all over the world inspiring action in everyone.
Let's Create
a Better World
Create a better future for all
Lend a hand. Share an idea. Become an active voice. Or simply donate. Each and every one of us has the power to make a difference.
Not Crazy. Brilliant.
"The day before something is truly a breakthrough, it's a crazy idea"
The world holds infinite possibilities. More hope. A better future. Imagine: a world where everyone has access to clean water, nutritious food, affordable housing, effective learning, top-tier medical care, and non-polluting abundant energy.