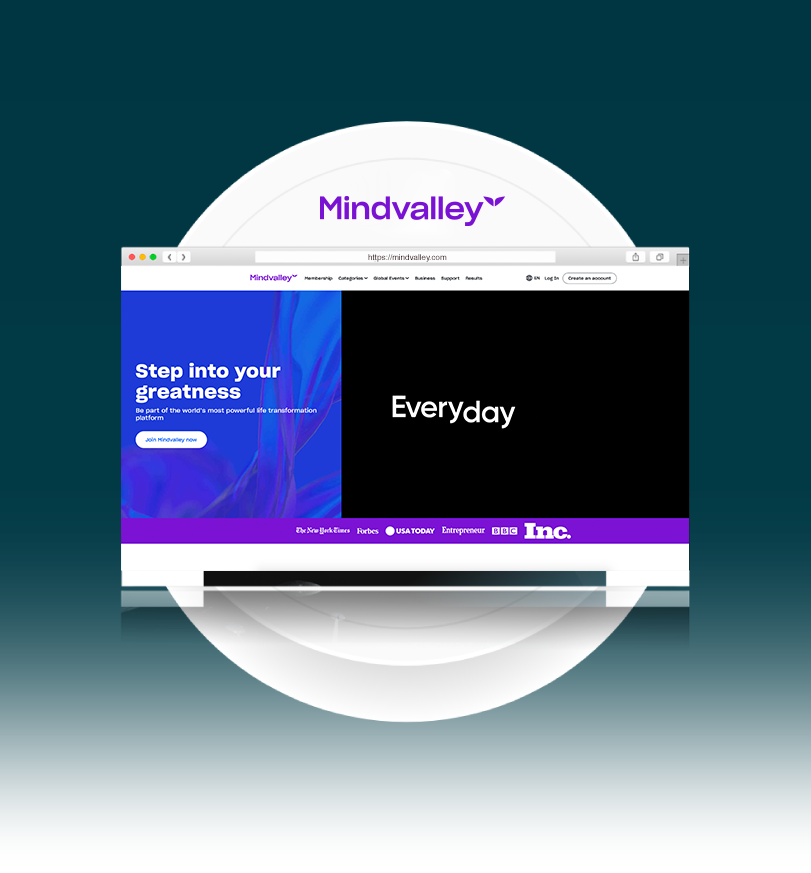 The Power
of Boldness
Solve Problems Far Bigger Than
Let's reach for the stars through sheer grit and clear vision.
Whether you're looking to skyrocket your career or business, refine and execute a big project, disrupt your entire industry, or even shift the course of humanity itself, Naveen's Mindvalley masterclass program will help you design and achieve your very own 'Moonshot'—an idea so big it will empower you to make an impact beyond your wildest dreams.
For those who aspire to greater things … wherever you're at in your journey as an entrepreneur, professional, or innovation, you have an astounding power: the power to bend reality.
Think Bigger
Perform to Your Fullest Potential
Get the thought patterns and models of reality to transform your mindset. Get empowered.
Get guided towards realizing your idea.
And get ready to disrupt the status quo and solve problems on a global scale.
Clear Vision. Sheer Grit.
"The one thing that separates true changemakers from those who only daydream is a desire to reach for the stars"
The Power of Boldness is a step-by-step game plan to creating and realizing your moonshot idea. Unlike other business success programs, this masterclass conditions students with the unshakable motivation, clarity, and vision to think BIG.