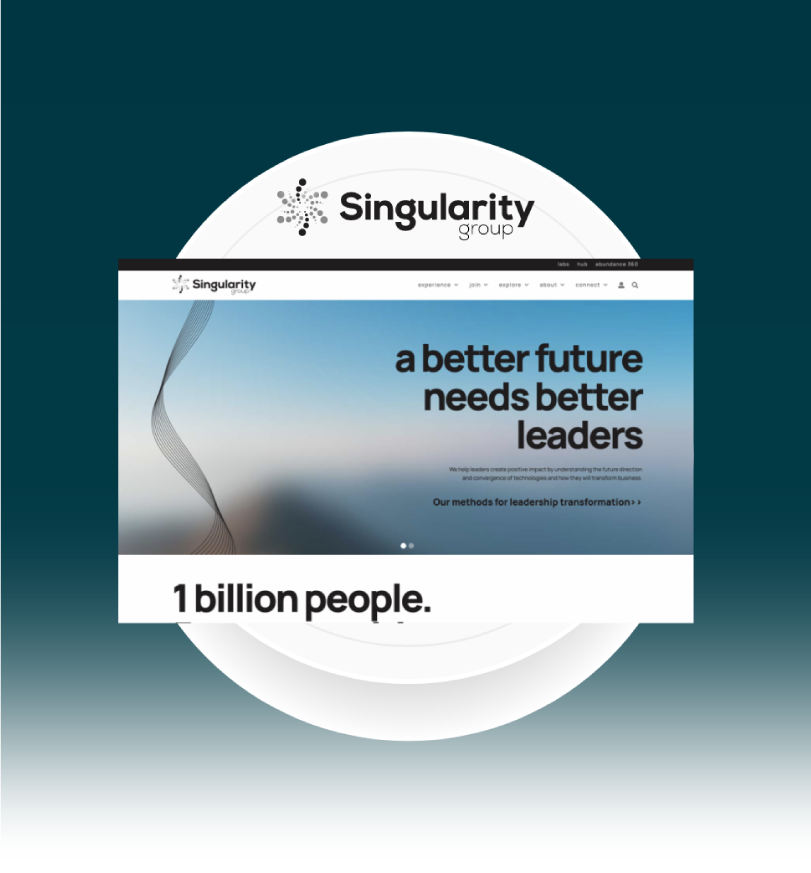 Constant Learning for Constant Change
Reimagine What's Possible
Improving the lives of billions of people around the globe.
Singularity helps leaders adapt to a world of accelerating change. It empowers them to leverage their networks, technology, build sustainable businesses, improve lives, and improve the health of the planet.
Founded on the premise that the world's greatest problems are the world's greatest opportunities, the world has all the necessary ingredients to tackle its biggest challenges and create abundance for all.
Let's Create
a Better World
We have the visionaries, the teachers, the technologies, the makers and the capital
When all these ingredients combine, the possibility for impact becomes exponential. This platform promotes new ways of thinking and innovating. It's a launchpad for emerging ventures, a powerful global community of doers and leaders—all poised to solve humanity's biggest problems.
Put People and Planet First
"Creating abundance is not about creating a life of luxury for everybody on this planet; it's about creating a life of possibility."
Technology can give anyone anywhere the ability to create positive impact. Now, more than ever, we need leaders who will navigate a world of accelerating change, merge technology and impact, and build a better tomorrow for all. housing, effective learning, top-tier medical care,