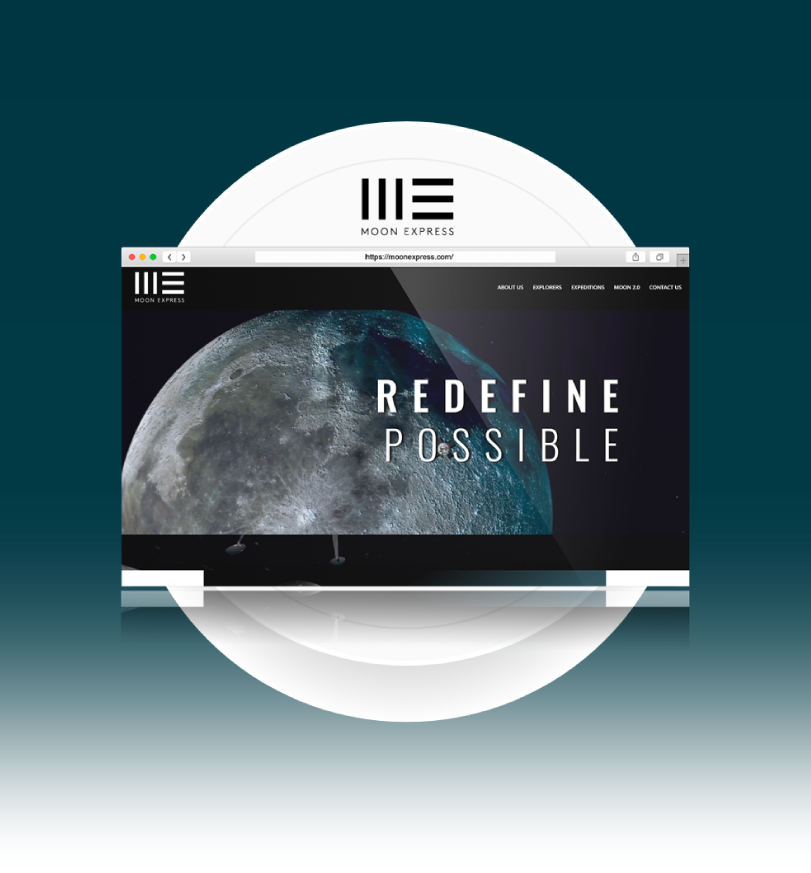 Opening New Frontiers for Humankind
Opening the Frontier for All of Us.
We can redefine possible by returning to the Moon and unlocking its mysteries and resources for the benefit of humanity. The Moon offers precious resources that can bring enormous benefits to our planet and our future in space.
Expanding our economic and social sphere to the Moon is the first step in securing our future. Soon, a new generation will look up and see lights on the Moon and know they're part of a multi-world species.
Bringing the Moon
Within Reach
Scalable Robotic Spacecraft
Moon Express welcomes expedition and payload partners on its commercial missions of opportunity. Explorer systems are also available for charter and customer-owned missions, offering breakthrough opportunities for scientific and commercial exploration at an unprecedented low cost.
Push
Forward
"Stay focused on the mission"
Moon Express is the only company in the entire world that has permission to harvest resources from the Moon. That's why we're developing the infrastructure needed to push forward toward a true multi-planetary society.